Opening hours:
10:00 to 16:00 monday to Friday.

Bella Pella
3285 Belanger, Montreal,
Qc, H1X 1A2

Phone: 514-940-2555
[email protected]
-----------------------------------------------------------------------------------------------

All of our products are handmade in our Montreal workshop.

Delivery is free with a purchase of + $ 65.
(before taxes except on ingredients)
We offer same-day pick-up of your order in the workshop!
(according to our opening hours)
You can also do your shopping at our little shop.
It will be our pleasure to serve you while being of the safest.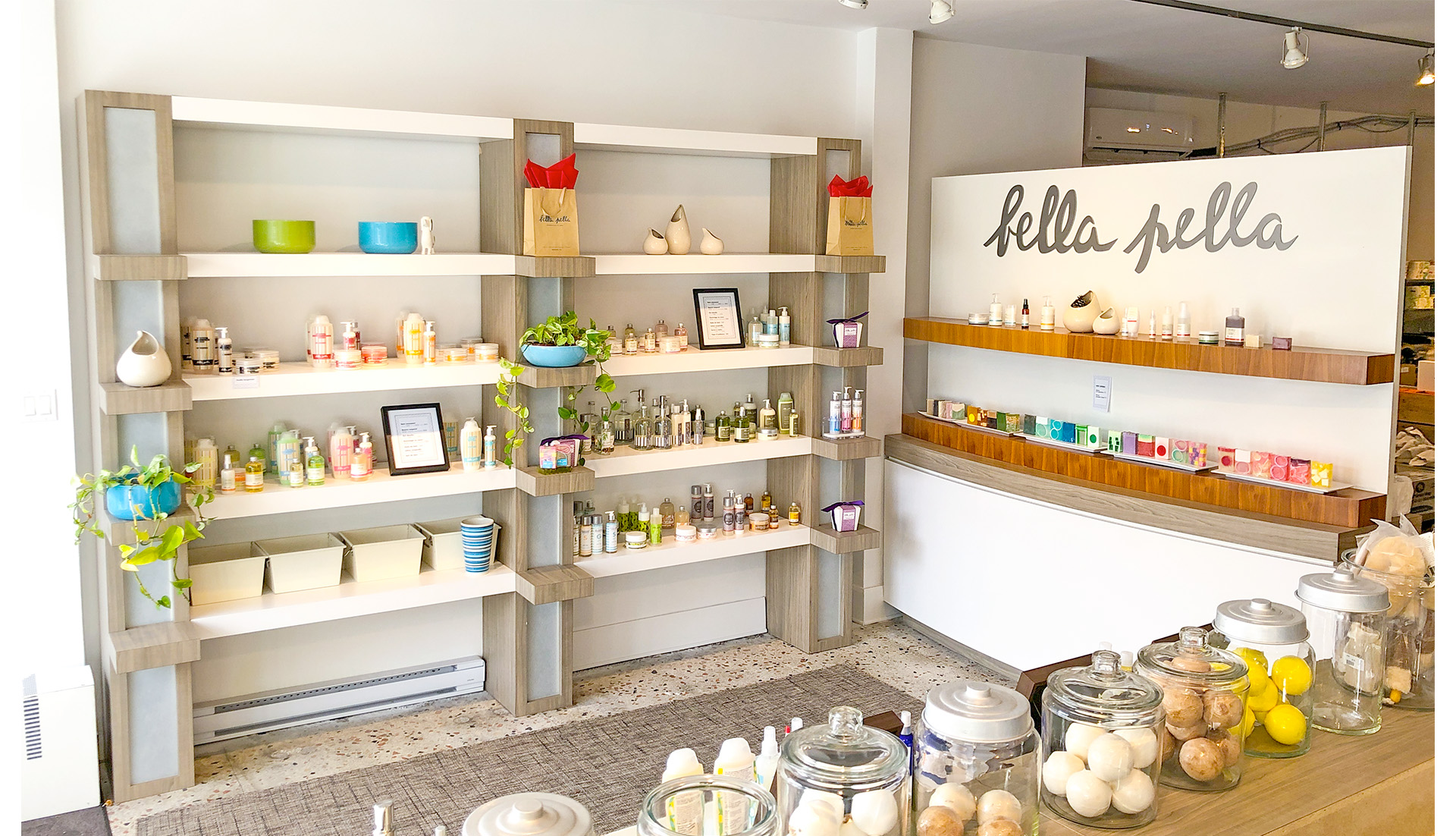 .....................................................................
Bella Pella, body and bath products.

Bella Pella has made a strategic shift to become even more online. It is now easier to order our great products from the comfort of your own home!

More than 20 years ago, a small, innovative team committed itself to the creation of fresh, handmade food products for the skin. Thus marked the birth of Bella Pella.
Infusing aromatherapy, culinary expertise, scientific research and some Italian traditions- the four keys in bringing you high quality personal care products.
Hand-crafted with care, Bella Pella uses many natural ingredients, pure essential oils, and high quality fragrances to produce our medley of soaps, shower gels, shampoos, lotions, and Bain Champenois. Used on a regular basis our aromatic products will nourish your skin and stimulate your senses like no other. Since our beginnings in 1998, we have stayed committed to the creation of unique products that give a superior personal care experience, as well as great results!
Treat yourself to Bella Pella's products now and feel the difference! Quench your skin's thirst and satisfy its appetite with only the best food for the skin.